Project Planning
The project plan prepared by SARA ensures the best possible implementation of the project.
In project planning, we create a project plan or strategy for renovation, additions, or supplementary construction, which helps increase the value of the property and improve living comfort and/or business processes.
Our project planning is based on a systematic preliminary study to ensure that the project's initial information and target state are clear.
Project plan ~ Initial information package for the project
We always optimize projects as a whole, ensuring that no specific area is overemphasized and hinders the achievement of a good end result: see the forest for the trees.
Project planning is needed when there's a need for:
Replacing the roof
Plumbing or HVAC renovation
Window, facade, or balcony renovation
Additional construction or extension
Scroll down the page a bit, and you will find more information about different situations.
Renovation Construction
Renovation construction can be implemented in various technical ways and scopes, depending on the set goals for the project.
We aim to find a solution that aligns with your objectives and serves the property well in the long term, following these steps:
Kick-off meeting
Property tour
(If necessary) Digitization of plans
(If necessary) Tendering of hazardous substance assessment
(If necessary) Investigation of energy assistance opportunities from ARA (Finnish Housing Finance and Development Center)
Comparison and cost estimation of implementation methods
Preparation of a preliminary schedule
Presentation and distribution of the project plan
If needed, we utilize a 360° camera and/or a drone to gather data more efficiently and capture a broader view compared to conventional photography methods.
Additional and/or supplementary construction
Additional or extension construction or on a sparsely built old plot can be aimed at financing renovations or reducing maintenance fees.
In addition to profitability, it is important to consider the perspectives of authorities and minimize potential negative impacts, such as changes to the landscape, parking, and green areas.
There are numerous options for additional construction and extension:
Plot subdivision
New building on an existing plot
Building height extension
Building extension or expansion
Change of use
Attic construction
Demolition and new construction
We will find the solution that best aligns with your objectives among these options.
For creating presentation materials, we utilize visual design techniques.
We will design a customized renovation strategy tailored to your needs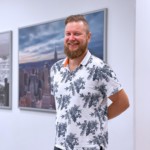 Timo Kamppuri
CEO
M.Sc., Civil Engineering
LI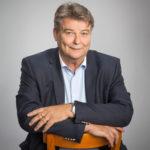 Asko Saarinen
Project Manager (renovation)
Construction Foreman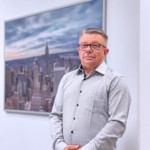 Jarmo Kumpuvaara
Project Manager (renovation)
Construction Foreman
LI
Did we peak your interest?
Our expert blog posts provide you with more in-depth insights into the topic.