Project Management
Building project management includes: 
Procurement of designers and contractors

Directing the design team

Financial monitoring

Responsibility for occupational safety

Chairing meetings
Management of construction project information: collection, retention, and distribution
We can also assist you with the legal aspects of the construction project. We have expertise in drafting comprehensive construction contracts and interpreting general contract and consultancy terms.
You will gain the greatest benefit by involving us in the early stages of planning a new construction or renovation project.
At that point, plans can still be modified, and we can optimize the overall space design based on user and owner needs."
Our multidisciplinary team of experts finds the most suitable comprehensive solution that serves the users and owners of the constructed space in the best possible way, whether it is a new construction or a renovation project.
We have gained extensive experience in project management, working with various clients such as housing cooperatives, businesses, funds, as well as municipal and city property companies.
Thanks to decades of experience, we can anticipate and efficiently solve the challenges that may arise during the construction phase, such as coordinating activities and handling additional modifications and extra work.
Feedback from clients and users during the planning phase is particularly important to ensure that the project meets their desires and requirements.
Our specialists are dedicated to creating spaces that not only reflect the user's vision but also maximize functionality.
We find the most effective space solutions that serve your business needs and streamline daily operations.
Our feedback
Please request a quote through the link or contact us directly, and let's discuss more about your needs and our way of operating!
"SARA's level of information technology and its ability to operate within a collaborative system is a clear competitive advantage. At least in the Pirkanmaa region, no one else possesses the same level of expertise in this area."
Toni Salonen, Area Manager, Äyräväinen Oy
"In terms of documentation, SARA excels in project management. The meeting practices are excellent, situation checks are effective, and everyone is constantly aware of each other's progress.
Thanks to this project, there has been no need to spend sleepless nights worrying.
"
Anssi Tast, Head of Corporate Affairs, Evidensia Finland
"SARA has handled the work as a whole very well, and we can trust their actions. They have delivered as agreed and within the scheduled timeframe. We are staying within the budget, and preferably even below it."
Timo Jokinen, CEO, POAS
Project management's operating model
With our operating model, we tackle the typical pitfalls of renovation and new construction projects that have been encountered over the past decades. Therefore, we believe that our project management is currently superior in the field.
You may be wondering why. The reason is that through our model,
We deliver the right information to the right people at the right time. The transparency and digitization of our project operations have increased the amount of information circulating within the project. It is important to break down information into smaller pieces to avoid information overload and to make decisions based on relevant data.
We do the right things at the right time. When the right information is available to the right people at the right time, we are able to make informed decisions and handle important processes, such as permits, with authorities as smoothly as possible.
We consider the starting point and goals of all project stakeholders. We invest in the early stages of projects to save in the later stages. We prefer to work hard at the beginning of a project rather than struggle at the end. This approach helps us better manage projects in terms of time and finances. Our digital operating model enables real-time visualization and modification of plans from the very first meetings.
All project information is openly accessible on a single platform, facilitating decision-making and information sharing. This way, we avoid the anxiety of the 57th project meeting when, as a client, you see for the first time that the original plans have deviated significantly.
We do not limit ourselves in advance. We are impartial developers and project managers. We choose the right people at the right time, allowing us to seek the best solutions, not the easiest ones.
And by the way, we don't shout in our meetings. We are relaxed and easygoing people, who have left the old-fashioned meeting models back in the 1990s. We take our work seriously but without frowning.
This way, we avoid having to start over when the work should already be progressing.
Our mission is to change the entire construction industry. Our primary goal is to create a sense of security in construction projects. A sense that as a client, you know what is happening, how the project is progressing, and what issues need to be resolved at each stage.
Tools
To get the maximum benefit from our operating model, we utilize digital tools that aim to facilitate seamless collaboration among all stakeholders.
The core of our project environment consists of three applications:
Teams, the project team serves as the central hub for communication, where discussions are gathered openly in one place under relevant topics.
Smartsheet, the goal of interactive scheduling is to ensure the involvement of all stakeholders. This involves recording target dates, distributing tasks across weekly planning meetings, and identifying the impact of any necessary changes on the project's dependencies.
Autodesk Construction Cloud (ACC) serves as a cloud-based and collaborative project repository, providing real-time project information securely in one place. It offers more functionality than traditional project repositories, hence the use of quotation marks.
ACC serves as a platform for commenting on plans, eliminating the need for attachments in email communication. This helps avoid lengthy email threads with messages like "Can you take care of this?" spanning over 30 emails, or situations where a stakeholder's perspective is overlooked because they were not included in the email chain.
The goal is that, in the future functionalities of Teams and Smartsheet are part of ACC and then we manage the project from one single open platform. Right information at the right time in the right place – Avoid unnecessary information overload.
Project management doesn't have to be a hit-or-miss process, where a rough schedule and budget are set but hardly anyone believes they will be adhered to. We promise you a project where you can sleep peacefully throughout its duration.
New construction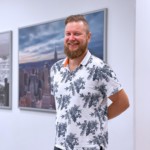 Timo Kamppuri
CEO
M.Sc., Civil Engineering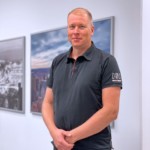 Tommi Rämö
Project Manager (new construction)
Construction Foreman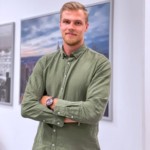 Konsta Ylinen
Project Engineer
M. Sc., Civil Engineering
Renovation projects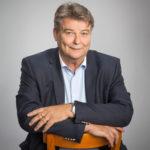 Asko Saarinen
Project Manager (renovation)
Construction Foreman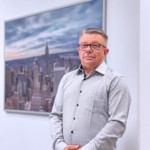 Jarmo Kumpuvaara
Project Manager (renovation)
Construction Foreman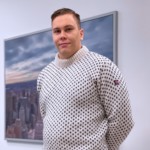 Roope Airaksinen
Project Engineer
M.Sc., Civil Engineering